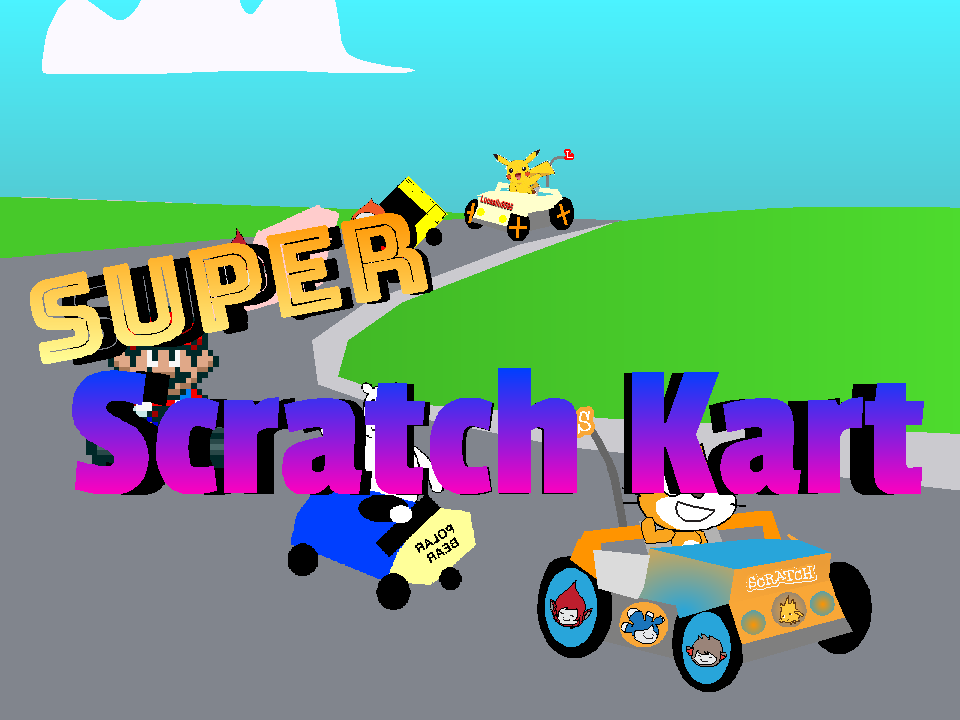 Super Scratch Kart
Loading SWF for the first time...
Super Scratch Kart
This is a racing game made with Scratch, it's Super Scratch Kart!
Let's Race!
Note: this game is unfinished, so you can only choose some characters and play few tracks.
Game on Scratch: https://scratch.mit.edu/projects/253118462/
★ CONTROLS ★
Drive forward - Up key or W
Drive backwards - Down key or S
Turn - Left or right keys or A, D keys
Pause/Resume - P
Rocket start - Hold the forward key while the Countdown starts
If you like this game, please leave a love ❤︎ and a fav ★ in my game on Scratch!
Install instructions
Just click download and then unzip the file to play this game!
Download
Download
Super Scratch Kart Beta v0.3.9
40 MB